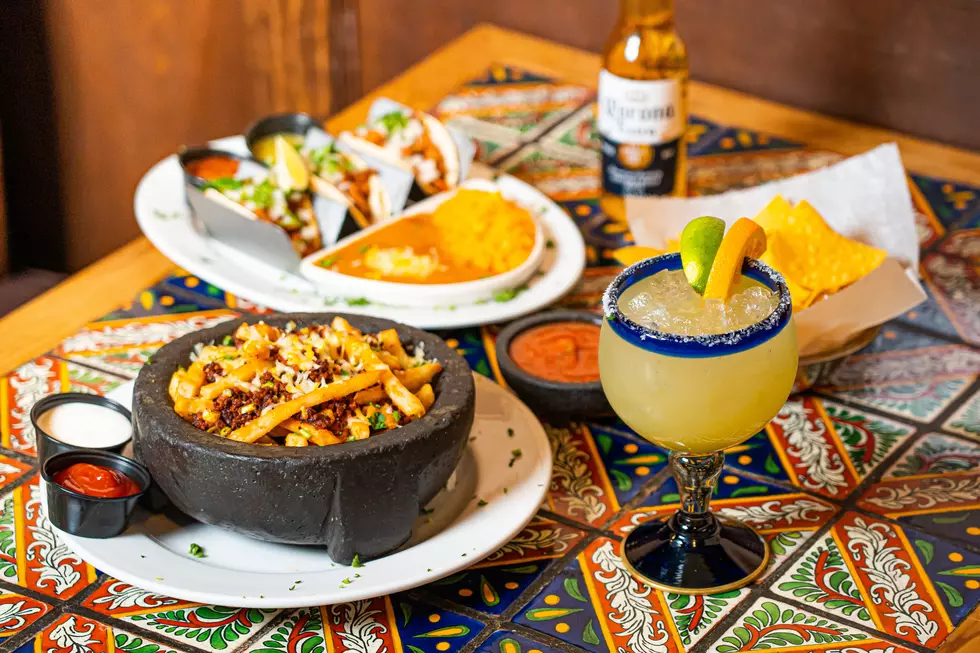 These Are the Top 8 Mexican Restaurants in the Cedar Valley
Photo by Hybrid Storytellers on Unsplash
What's better than some great sizzlin' fajitas? Maybe if there's a margarita on the side! Mmm. If you're looking for a good Mexican restaurant in the Cedar Valley, you've found the right list!
Try not to get too hungry!
The top 12 Mexican restaurants in the Cedar Valley
These are presented in no particular order, and I've used user reviewers from Yelp as my metric. I'd love to hear from you on this station's app chat if you agree/disagree with the picks.
Amigos Mexican Restaurant
So, there are two locations in the Cedar Valley, and let's just put 'em both down as one to make it easier. See them in Waterloo (1415 E San Marnan Drive) or Cedar Falls (5809 University Ave) and try the fajitas, which one Yelp reviewer notes are big enough for 2-4 people. My belly will be the judge of that.
Chilito's
With two locations (again, we'll count as one eatery), one in Waterloo (441 E Tower Park Dr) and one in Cedar Falls (1704 W 1st St), you have to try the fajitas or the fajitas tacos. I speak from experience on this one. Also, the salsa is great, not too hot, and not too watery. And the margs...
El Patron Mexican Restaurant
Located in Waterloo (301 E 4th St.), El Patron reviewers say they really lean into that Patron and showcase some of the best margaritas in eastern Iowa. Wednesday they offer 2-for-1s.
La Michoacana
Located in Waterloo (1215 Franklin St), La Michoacana has been called the most authentic Mexican restaurant by Yelp reviewers, with one citing the lack of Americanized cuisine options.
Sounds great to me, but looks even better.
Los Cabos Family Restaurant
Located on the legendary Main St. in Cedar Falls (114 Main St), Los Cabos gets high marks for service, cleanliness, and value from Yelp reviewers. Not to mention its incredible location. When the weather is nice, the outdoor seating makes for fun people-watching.
Rudy's Tacos
Located at 2401 Falls Ave in Waterloo and known as much for their decor as their food, see the many ceiling mariachis below, don't sell Rudy's food short. Yelp reviewers note the presentation is great, the portions are large, and the prices are fair. Oh, and that ceiling...
Tapatio Mexican Grill
Located in Waverly (1810 4th St SW Ste 104), Tapatio gets high marks for service and cost. Fans of spicier salsa also rave about Tapatio's house salsa.
Three Amigos Family Restaurant
Located in Waterloo (2820 Falls Ave), the rave reviews on Yelp are nice. But, I'd pay extra careful attention to them because, for whatever reason, a lot of Yelp users from out of town rave about Three Amigos.
One reviewer identified as a Texas resident and a "Mexican food restaurant snob". Oh, and they gave Three Amigos Family Restaurant five stars.
Million-Dollar Iowa Home Has a 3-Story Indoor Slide
You'll Love this Gorgeous, Historic Cedar Rapids Airbnb
This Cedar Rapids Airbnb is a registered Local & National Historic property.