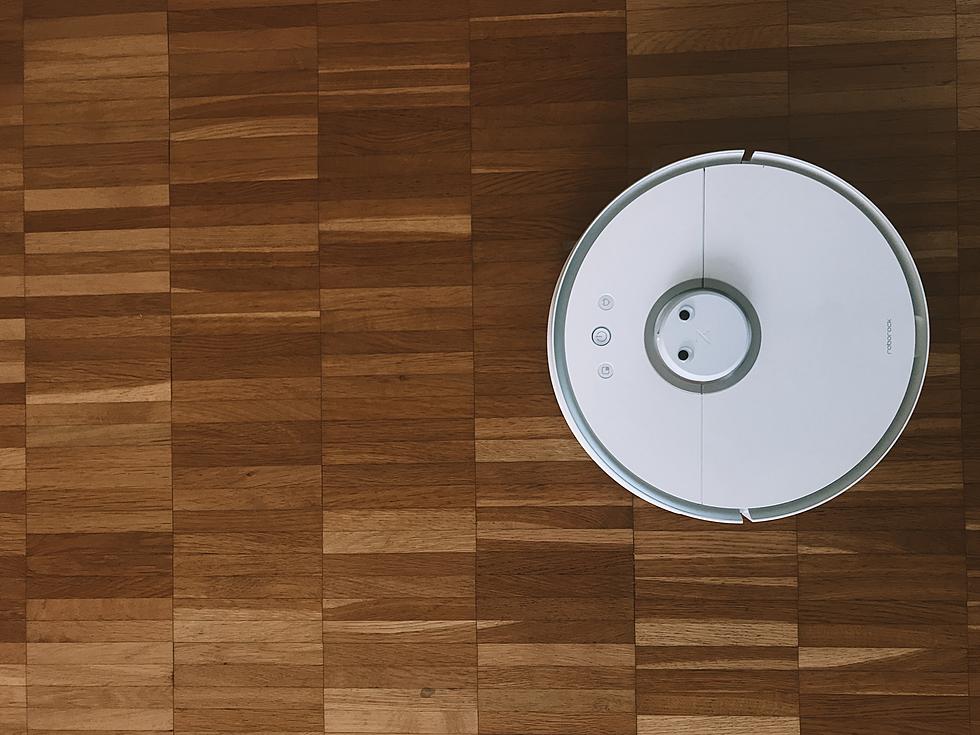 What was thought to be an intruder gave Yana Sydnor the scare of her life, a broken door, and some clean floors.
Yana was asleep next to her 2-year-old daughter when she heard noises coming from the stairs in her California home.
"Say about 1 a.m., I hear over my meditation music, 'Boom, boom, boom,'" she told KOVR-TV.
Yana said she texted her friends, thinking someone was in the house.
"I was like, 'Hey, someone is in my house,' and they were like, 'Call the police.' I was like, 'Oh yeah, yeah, call the police,'" she said.
She said her first thought was to get out of the house. She recalled that she was so scared, she hid in her bathroom while whispering to 911 about the intruder and planning her escape.
Yana detailed what she did with her daughter in the process of the escape.
"So I like put her in the tub, I get the ladder and I'm like, 'No, no, stop, stop, calm, you are okay.' I was going to go out the window," she said.
Scared, and not ready to take any chances, she stayed on the phone with dispatch. "I'm on the phone with the dispatcher and he is like, 'Ma'am, what do you hear?' I'm like, 'I hear someone walking down my stairs, so it's like boom, boom, boom, boom, boom,' " she said.
Yana said from her upstairs bathroom, the booming stopped shortly after one much louder boom.
"You hear police, police and then a shuffle, and then you hear laughter," she said.
It turns out that the intruder had been there for quite some time, and it was her robot vacuum cleaner.
"My son turned on the vacuum cleaner because he didn't want to do chores before he left for the weekend. We hadn't used this vacuum in almost two years. It went down the stairs," she explained.
Yana went on to explain that her son had set a timer on the vacuum and she had no idea.
Read more at KOVR
Craft Breweries in the Quad Cities Area
We're very lucky to live in an area with such an amazing, thriving "craft beer scene". You'll be able to find everything you could want.
Not sure what you want? That's ok. The bartenders at these establishments are very well versed and can guide you through a wonderland of Ales and Lagers.
From "coffee infused" to "riff infused".
From "pale ales" to "peanut butter porters".
Fruity, Sour, Hoppy, Malty, Crisp, Crushable beers in all shapes and sizes.
Crowlers, Growlers, Cans & Kegs...the Quad Cities Craft Beer scene has it all.
And of course...a great beer isn't complete unless it's paired with some amazing food. Whether it's made in the breweries kitchen or in the food truck in the parking lot...brewers know that people love food with their beer.
Take a look at the 19 Quad Cities Area craft breweries!