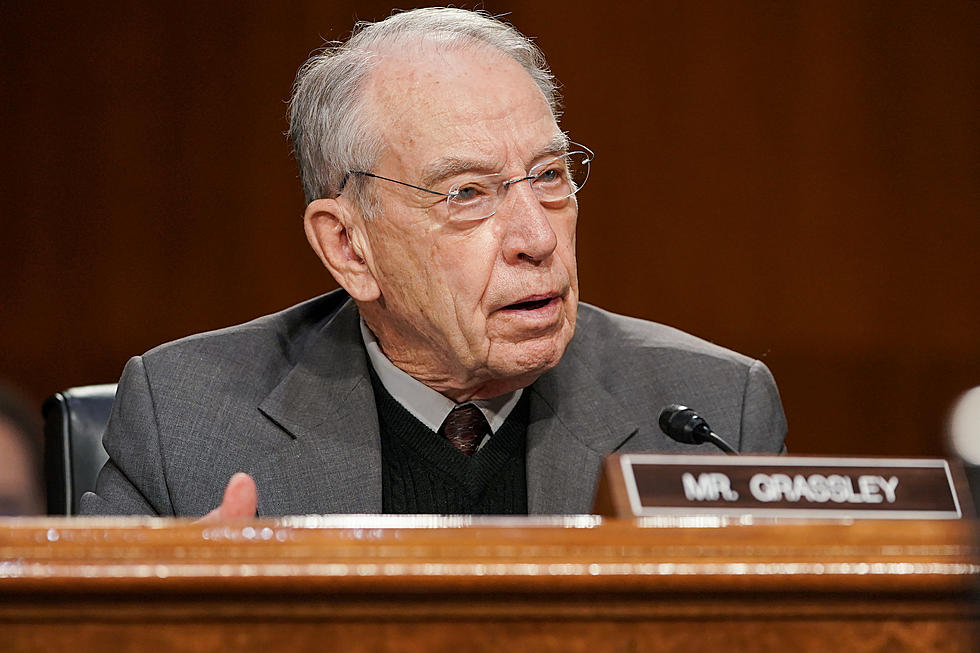 Sen. Chuck Grassley May Run Again Despite Recent "Polling Data"
Getty Images
Iowa Senator Chuck Grassley said that he would not be swayed by a recent poll that revealed that a majority of Iowans that hoped not to see Grassley run again in 2022. This poll came from The Des Moines Register last week.
According to the poll, just 28% of Iowans hope Grassley decides to run again, and 55% say they hope he does not. Another 17% are unsure.
This Des Moines Register/Mediacom Iowa Poll also claimed that a third of Iowa Republicans hoped U.S. Sen. Chuck Grassley did not to seek reelection in 2022.
According to The Waterloo Cedar Falls Courier, Grassley has hinted that he may seek another term. It also appears that he is not taking this polling to heart.
"You don't make a decision to run based upon anything other than taking your work into consideration, taking your family into consideration and visiting with a lot of Iowans."
The Des Moines Register poll went on to say that Grassley's job approval and favorability number has declined among Iowans to its lowest point in nearly four decades.
Many are anxious for Grassley's decision to seek reelection in 2022. The Des Moines Register/Mediacom Iowa poll was made up of 775 Iowa adults and was conducted March 7-10 by Selzer & Co. of Des Moines.
10 Dumb Laws In Iowa
Iowa's Second Oldest Bar