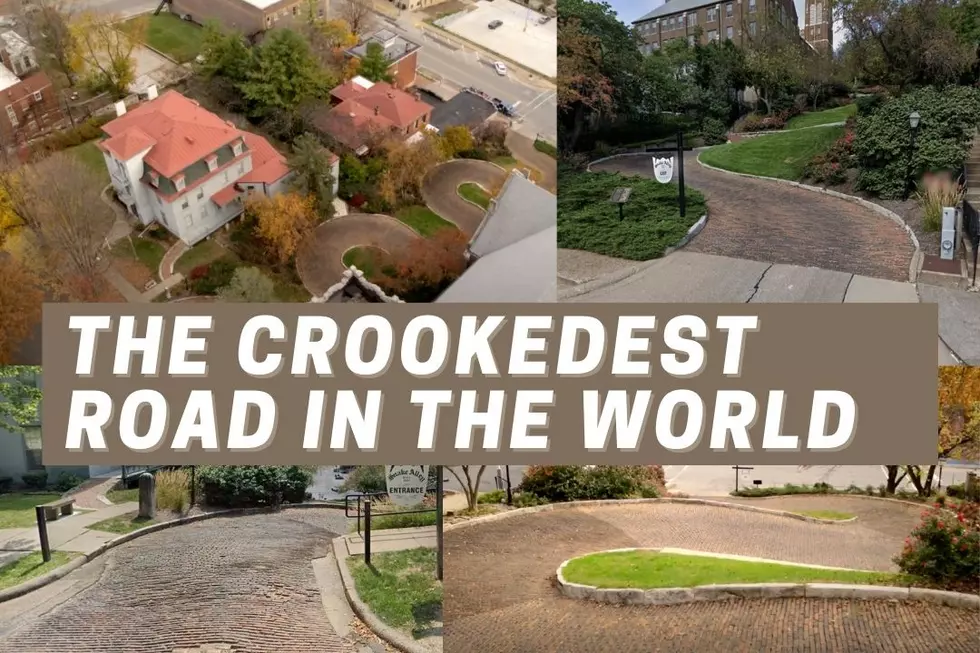 The Crookedest Road In The World Is In Iowa
KM
I'm a bit of a nerd when it comes to local tourist attractions. I moved to Iowa in January of 2021, and the moment I got here I started researching some of the places I had to visit in the Hawkeye State. People told me about the iconic frying pan in Brandon and the Field of Dreams in Dyersville. I visited the latter and had such a great time.
No one told me about this little alley in a town called Burlington, IA.
Burlington, Iowa is home to about 25,000 people, and one iconic tourist attraction. One of the biggest draws to the area is a road about 300 feet long. Yes, you read that right the biggest attraction in the area is a road. Well, it's actually more of an alley...Snake Alley to be exact.
Some people call Snake Alley the Crookedest Street in the World. It's even been featured on Ripley's Believe it or Not! as the #1 Odd Spot in America. The reason for this title?
Snake Alley consists of 275 feet of curves all along the road...five half-curve turns and two-quarter turns to be exact.
This Burlington landmark actually located between Columbia and Washington Streets North 6th Street. It was constructed in 1894 to help connect the residential district at the very top to the commercial district, according to TripAdvisor.
Here's even more information about this strange Iowa landmark.
Snake Alley in Burlington, IA
Burlington, IA is just one hundred and fifty miles away from Waterloo and a hundred miles away from Cedar Rapids is one of the most see attractions for tourists. Ripley's Believe It or Not! voted Snake Alley as the #1 Odd Spot in America.