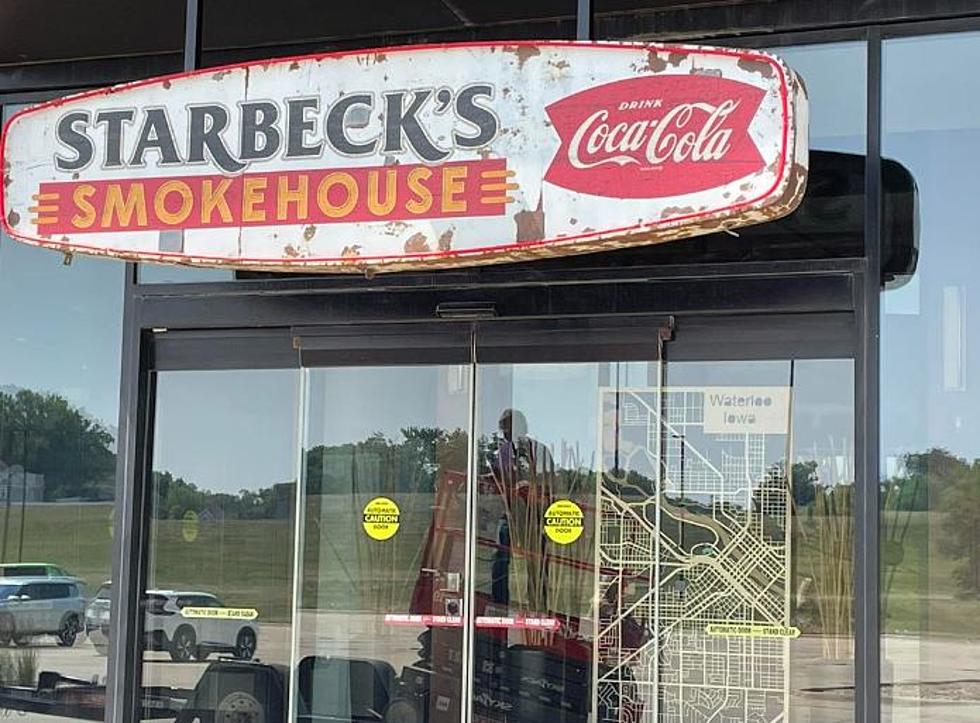 Beloved BBQ Spot Finally Opens Waterloo Location
Starbeck's Smokehouse via FB
The Cedar Valley favorite has finally opened its new location!
Waterloo is getting a new restaurant, and it is one that might seem VERY familiar to you.
Starbeck's Smokehouse has been a foodie favorite in Cedar Falls for years. The BBQ joint offers a selection of slow-roasted ribs, smoked pork, and "succulent chicken." All of these delicious dishes are prepared with various seasonings, sauces, and rubs.
The original location for Starbeck's is 6607 University Avenue in Cedar Falls. Earlier this year, the team announced that they would be opening up a new restaurant location in Waterloo.
This new restaurant will be located in Waterloo at 250th Westfield Avenue, just about five miles from the original Cedar Falls spot. According to reports, Starbeck's in Waterloo can hold twice as many customers inside as its Cedar Falls counterpart.
Starbeck's Smokehouse in Waterloo is actually located right in the old John Deere Building.
The Waterloo location is now officially open for business! Starbeck's Smokehouse officials posted on their social media that the new restaurant opened its doors for customers last week.
Officially, their first day of business was Friday, July 7th. They will be serving the same delicious award winning BBQ that the eatery is known for in this brand new spot.
Stay up to date with everything going on in Eastern Iowa by downloading the free station app from the app store. Also, make sure to follow the station across all social media platforms for the most up to date information about restaurants opening in the area.
Strangest Rental Properties In Iowa
Here are just some of my favorite strange and cool rental properties that you can check out in Iowa!
E.J. Warner's First Time Starting as QB For Temple
E.J. Warner started his collegiate career on September 17th, 2022 as starting Quarterback for Temple against Rutgers.