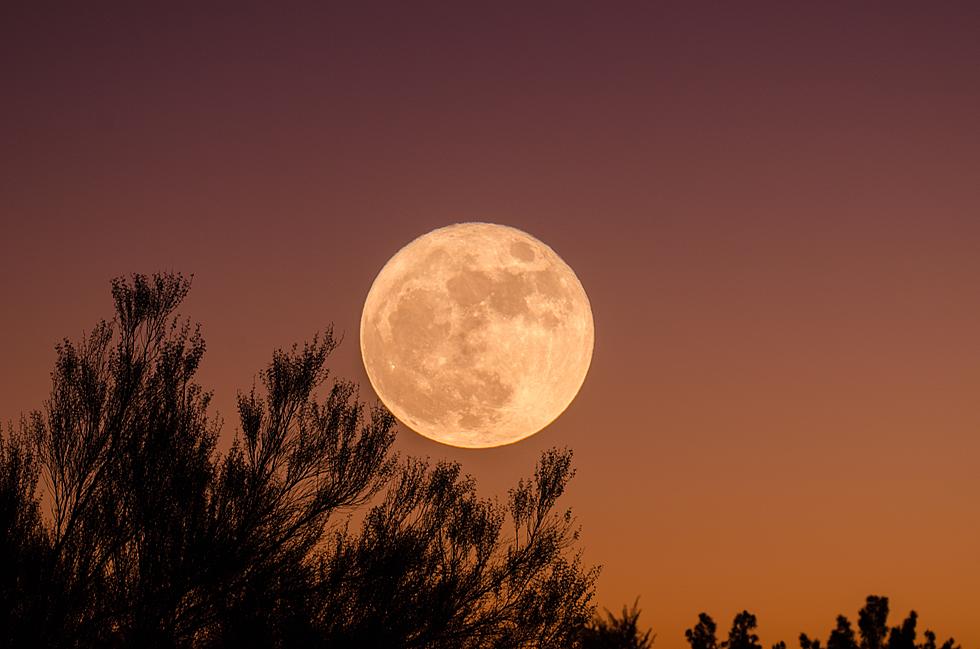 The Strawberry Moon Can Be Seen in Cedar Rapids This Week
Photo by Ganapathy Kumar on Unsplash
Another week another supermoon! For the record, 'supermoon' still sounds like a C-grade superhero to me. Anyways, with the coming end of June comes yet another sky phenomenon: the strawberry moon. According to KWQC, the moon name moniker comes from the traditions of Native Americans (Algonquin, Ojibwe, Dakota, and Lakota among others). Also, another source, CNET, expands by explaining it is connected to strawberries ripening in various parts of the United States. The moon will not appear red like a strawberry, sadly.
To best see the strawberry moon, you'll first fly to Rome, Italy... and then hope for a clear day. Get your plane tickets now! Or...
When you'll be able to see the strawberry moon closer to home
The last supermoon of the year will actually peak at 1:40 pm this Thursday while the sun is still out here in Iowa. Thus, anyone interested in seeing the strawberry moon will have to wait until the sun goes down to see the moon the best. The moon will also appear full Wednesday night, despite not quite being there yet. The reason this moon is known as the strawberry moon sadly has nothing to do with shortcake. It's a reference to the time of year (June, duh) when strawberries are ready to be harvested.
What is a 'supermoon'?
We've had several supermoons in 2021, but if you're not 100% sure what a supermoon is, the short answer is it's a full moon that appears slightly larger and brighter than a normal full moon does. In Europe, the strawberry moon is known as the honey moon. That's two words, not like what newlyweds do.
Check Out the Best-Selling Album From the Year You Graduated High School
Do you remember the top album from the year you graduated high school?
Stacker
analyzed
Billboard
data to determine just that, looking at the best-selling album from every year going all the way back to 1956. Sales data is included only from 1992 onward when Nielsen's SoundScan began gathering computerized figures.
Going in chronological order from 1956 to 2020, we present the best-selling album from the year you graduated high school.
Hilarious Iowa DOT Signs
Anyone else share a sense of humor with a state's Department of Transportation? Just me? Well, every Monday the Iowa Department of Transportation puts up a sometimes hilarious, sometimes straightforward message on their road signs across the state. This is called "message Monday" and Iowa DOT tries to entertain and educate drivers through these signs. Here are just a few of our favorites.