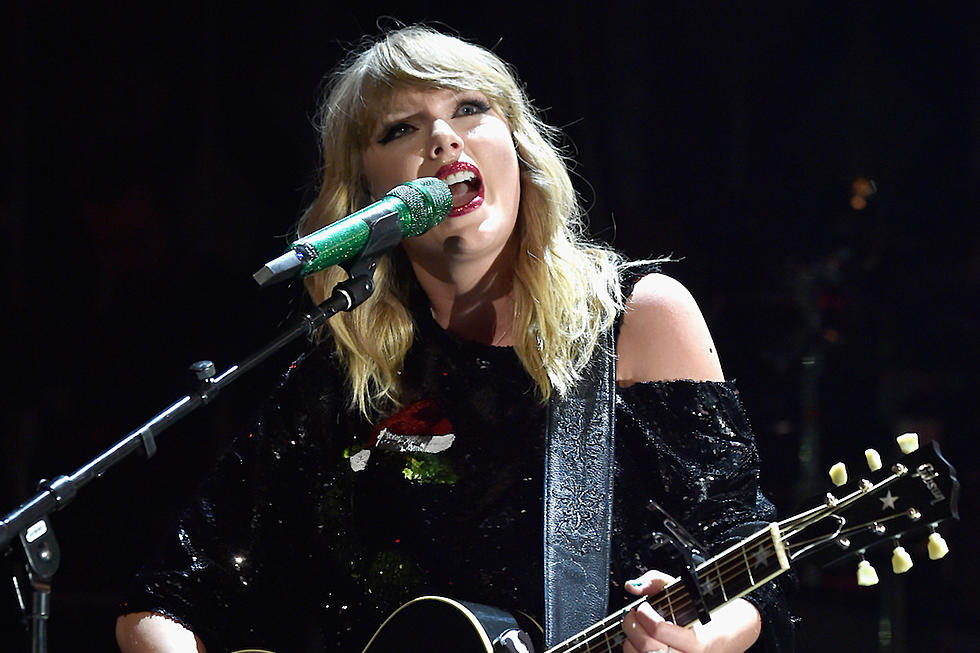 Taylor Swift Acts Out 'This Is Why We Can't Have Nice Things' Lyrics in Tour Teaser
Theo Wargo, Getty Images for iHeartMedia
The details of Taylor Swift's forthcoming Reputation World Tour are becoming a little less fuzzy, and Swift has given fans some huge teasers to chew on until the show series kicks off in about a week.
Swift, who vowed in April to supply fans with hints leading up to the tour's official launch, continued to make good on her promise Sunday and Monday (April 29 and 30), when she uploaded Instagram stories that found her and her background dancers enjoying a pool party. In one moment, they seem to act out the lyrics to "This Is Why We Can't Have Nice Things" by jumping from a balcony into a pool.
Swift also teased that between more spectacular numbers across her tour, she plans to scale down at least two songs to something soft and lovely.
"This piano is going to be used for two songs in the set," she said. "One of them is on reputation. One of them is an older song. That mystery will be solved in eight days."
"The frenzy continues to grow as Taylor Swift has already broken the University of Phoenix Stadium's concert attendance record, which was previously held by One Direction in 2014 with 56,524 fans," Sadler said in a statement, according to People. "With 11 days left before the show, Swift has already surpassed their attendance number. The Taylor Swift reputation Stadium Tour, in Glendale, Arizona on May 8th will feature Swift along with opening acts Camila Cabello and Charli XCX."
A Look Back at Taylor Swift's 1989 Tour Guests: