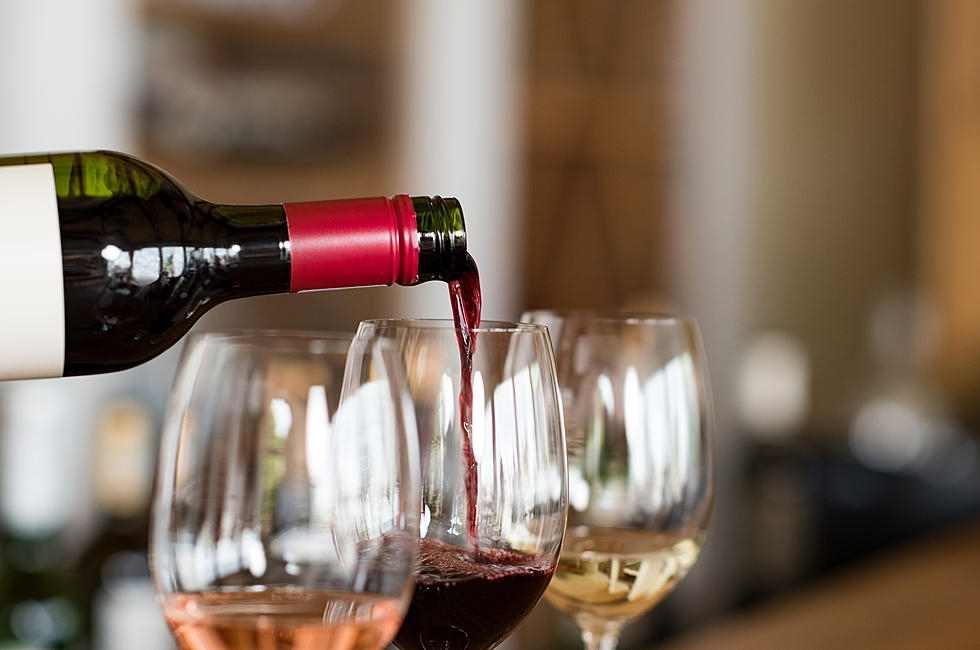 The Best Winery in Iowa is Right Here in the Corridor
Ridofranz, ThinkStock
You don't have to travel far for great wine here in Eastern Iowa!
The website Eat This recently put out a list of the best winery in all 50 states, and as soon as I saw the title, I knew exactly which one would be the winner for the state of Iowa. When it comes to wine, nobody does it better than Cedar Ridge Winery & Distillery in Swisher.
Cedar Ridge was founded in 2005 by Jeff Quint, whose family "farmed and distilled spirits for generations." The article from Eat This reads:
"The winery prides itself in grapes grown in Iowa on its fertile Midwestern soil, which produces young, bright, fruit-forward wines. The unaged in-house line of wines is great for casual consumption whenever or wherever."
One of the most popular house wines (and my personal favorite) at Cedar Ridge is Harvest Blush, which is a "semi-sweet blend of grape and apple wines." They also offer a line of Estate Wines and Premiere Wines, so there are plenty of options.
If wine isn't really your thing, maybe you'll enjoy the whiskey! If you can believe it, Cedar Ridge was actually the first licensed distillery to open in the state Iowa since Prohibition in 1920. Their bourbon whiskey is made from Iowa corn and has won countless awards over the years. In fact, it was the first craft whiskey to become the number one seller in its home state back in 2020. That's how you know it's good!
You can read more about Cedar Ridge Winery & Distillery in Swisher on the official website HERE.
According to the website Best Things Iowa, other highly-ranked wineries in Iowa include Eagles Landing in Marquette, Wide River in Clinton, Brick Arch in West Branch, and Penoach Vineyard and Winery in Adel. You can read more on those HERE.
CHECK IT OUT: See the 100 most popular brands in America
Eastern Iowa Restaurants That Opened/Reopened/Relocated in 2021
LOTS of new restaurants opened here in Eastern Iowa in 2021! Here are a list of them, plus restaurants that reopened or relocated.