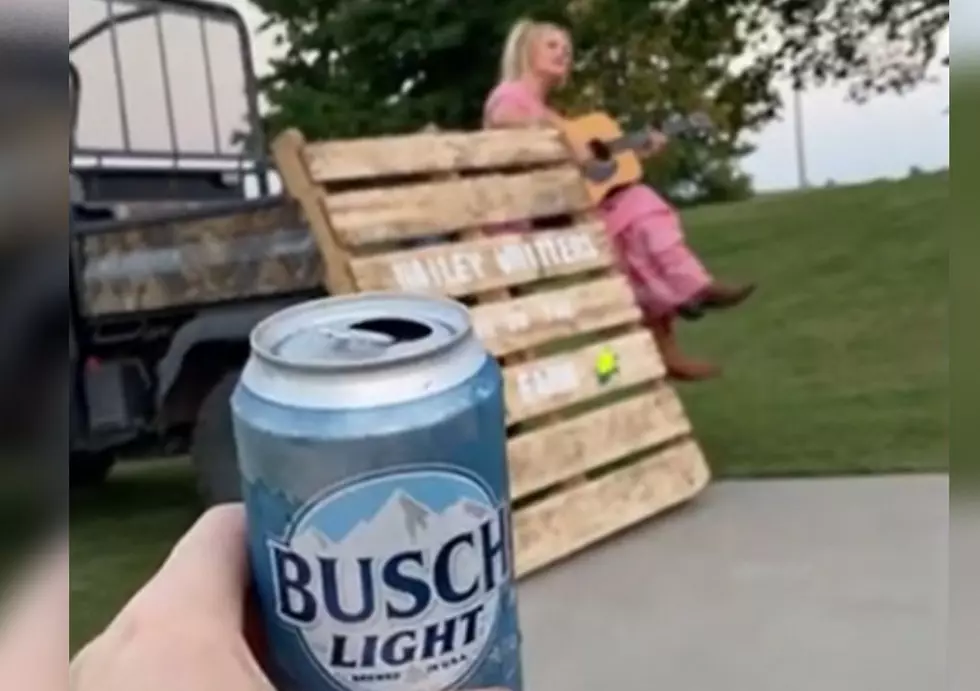 Iowa Star Does Impromptu Concert At Family Farm
farmher_brit via Tik Tok
It looks like all it takes to get a Grammy nominated artist to perform on your family farm is to post a video on Tik Tok.
We're all going to have to take a page out of one Minnesota farmer's book.
A little over a week ago a Minnesotan farmer known on Tik Tok as farmher_britt (Brittany) posted a video making a proposition to one Shueyville native, Hailey Whitters. Whitters is currently on the road with Jon Pardi and Lainey Wilson for Pardi's "Ain't Always The Cowboy" tour.
The musician was initially slated to perform in Rochester on Thursday, September 8th.
A young woman, and self described "fourth generation farm kid in South Central Minnesota", was pretty bummed that Hailey Whitters would not be performing. So, she decided to see if she could make something happen herself.
"I have a really neat proposition for you..." Brittany said a bit cheekily in the video, "Have you ever played in the middle of a corn field?"
Brittany went on in the video to say that not only is she a huge Hailey Whitters fan, but also a musician herself. She also has always wanted to host some sort of concert event on her family farm.
Think something  a bit like Luke Bryan's farm tour...
"It would be the coolest thing to really celebrate agriculture and just rural America in general," the farmer said.
You can watch the full video down below!
It looked like virtual radio silence from the singer until a day before the date she was supposed to play in Rochester. Whitters stitched Brittany's video with a clip of her holding an airline boarding pass along with a caption that reads,
"Put me on blast on Tik Tok to play your family farm and see what happens..."
You can watch that video down below!
Then Brittany posted a video on September 8th dueting her initial plea to the country singer, and in this clip you can see Hailey Whitters strumming her guitar in the background.
It looks like the singer did do a show at this family farm after all!
Watch that clip down below.
The singer recently reached a major milestone this past year. Whitters was nominated for a Grammy Award for her work on a song that she helped write for Brandi Carlile and Alicia Keys called 'A Beautiful Noise.'
Fenelon Street Elevator
The steepest and shortest railway is in Dubuque.
Bridegerton-Esque Cabin Mansion In Waterloo
You can live like you're living in your own English regency drama in this Waterloo Cabin Mansion. This is the diamond of the season in the real estate world.