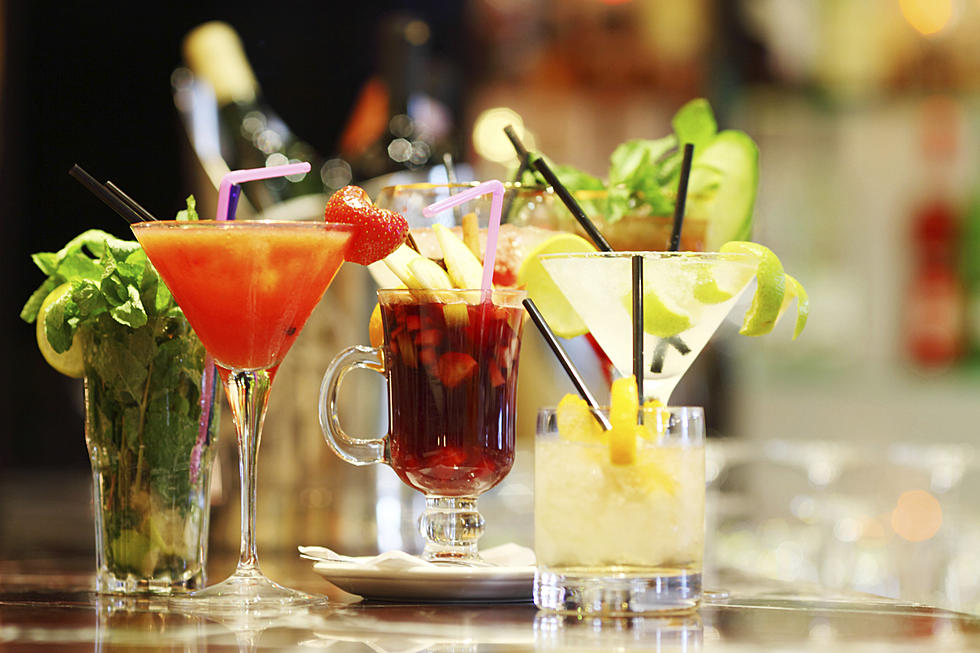 There's a New Dry Bar Open in Davenport
IvanMikhaylov, ThinkStock
There's a new bar open in Davenport that's probably not like any bar you've been to before.
Enter your number to get our free mobile app
The concept of a 'dry' is you'll experience everything you would in a traditional night club or bar except the drinks don't include alcohol.
Unimpaired is the Quad Cities' latest dry bar located at 246 W 3rd Street in downtown Davenport.
According to their Facebook page you'll find all the amenities like pool tables, juke box, and bartenders, you just won't find alcohol in your drink.
We have all the amenities of a standard bar, pool table, juke box, bartenders, darts, bands, karaoke, trivia, you name it and we have it! Drinks? Of course! We have meticulously crafted cocktails served up by our bartenders. The catch? All drinks are non-alcoholic! Ok, now that I have your attention and you're thinking we serve a bunch of fruity childish drinks, right? Wrong! While we will have an array of fresh fruit filled concoctions, we will also be pouring up some of your favorites. Gin&Tonic, Captain&coke, Screwdriver, Bloody Mary, Tequila Sunrises, Margaritas, you name it and we have it. All poured with non-alcoholic substitutes.
The dry bar is located next to Kilkenny's where you can go to get a shot of liquor if you choose. The purpose of the dry bar is to provide a space where customers can have fun, but not jeopardize your health if you so choose. Unimpaired's Facebook page also says it's a place where you don't have to feel pressured to consume alcohol, or feel self conscious for ordering something non alcoholic.
Guess what else we have?!? Energy drinks!
These are not just your typical energy drinks.
They're plant based and packed full of super fruits, amino acids and B-vitamins! A natural way to energize!

Posted by Unimpaired on Friday, August 21, 2020
Unimpaired is open Friday - Saturday 11am-3am and Sunday - Thursaday 11am-12am. You'll also find a menu that includes pizza and salads too. Enjoy!
gallery gallerytitle="10 TV Shows Where the First Season Was the Best Season" ids="168678,168679,168680,168681,168682,168684,168685,168686,168687,168252" galleryid="712:168677" galleryindex="0" showthumbs="no"]