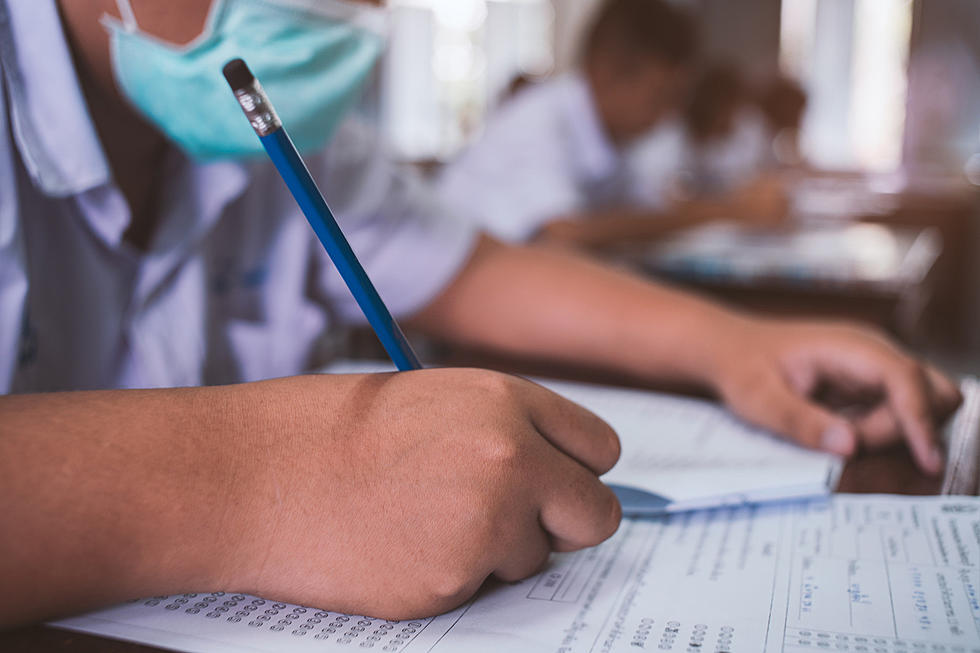 When Will Waterloo School District Relax Its Mask Policy?
Courtesy: arrowsmith2 - ThinkStock
With the academic year winding down, some Iowa school districts are relaxing their mask requirements.
For now, however, wearing a mask is still required for students and staff at all Waterloo Schools. But but a change in the policy could be coming soon.
District officials said they will be meeting with Black Hawk County Health officials Tuesday about the possibly of lifting their mask-wearing requirement. After the meeting, the district's Return-to-Learn Health and Safety Committee will meet on Wednesday to solicit additional feedback.
In a press release, Waterloo Schools officials said they may provide updated guidance on mask usage later this week. Until then, they will continue to follow the district's mask requirement policy.
Last week, the Iowa Department of Public Health issued COVID-19 guidance to schools and child care settings. In a letter sent to superintendents across the state, Iowa Public Health and Human Services Director Kelly Garcia said school districts should now let parents and students make their own decisions about mask usage in the classrooms.
According to the state's COVID-19 vaccine dashboard, more than 53,000 residents have completed the series in Black Hawk County and nearly 1.27 million individuals have completed the series across Iowa. The dashboard shows over 2.5 million total doses have been administered to Iowa residents.
Waterloo School District - Welcome Signs
With an enrollment of more than 10,500 students, the Waterloo School District is one of the 10 largest of Iowa's 377 public school systems. The district currently operates two regular high schools, one alternative high school, four middle schools,11 elementary schools and a regional career center. The district includes the cities of Waterloo, Elk Run Heights, Evansdale, Gilbertville, Raymond, part of Cedar Falls, and some unincorporated areas of Black Hawk County.
Beware of These 50 Jobs That Might Vanish in the Next 50 Years