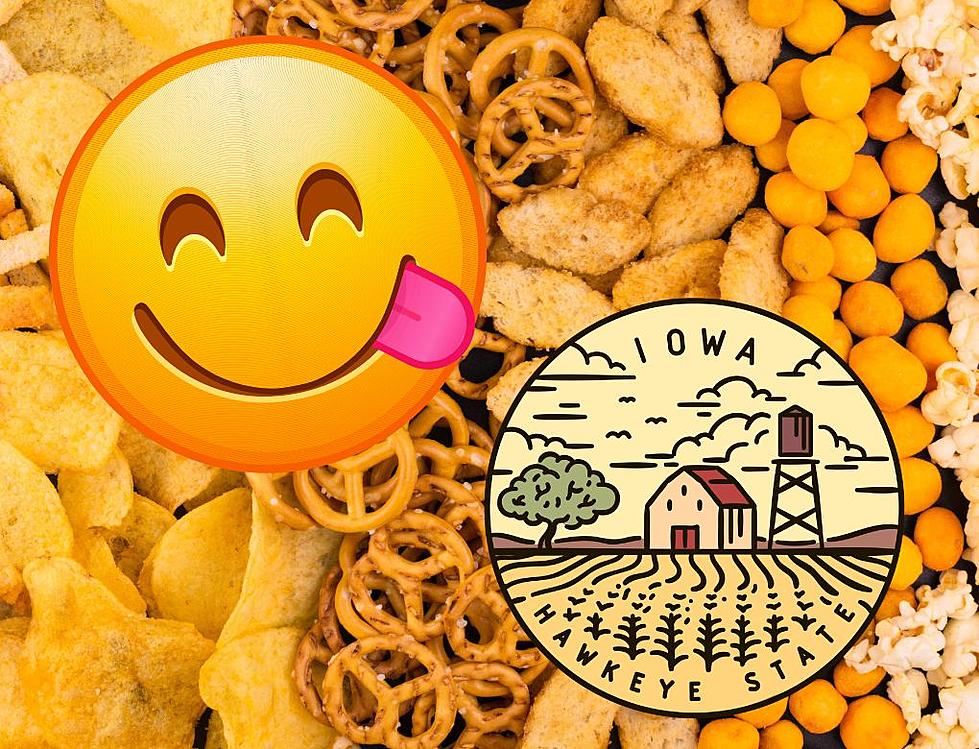 Iowa's Favorite Junk Food Is Delicious
Canva
We all have our favorite comfort food that might not be the best for us.
Friday, July 21st was National Junk Food day! Yes, I know...another fake holiday set up to help us pass the time between the big holidays.
It's still fun to stop and think about our favorite junk food. I firmly believe there is some food that is meant to feed our bodies & keep us healthy, and other food that brings us joy and can feed our soul.
Most of the time junk food falls into the latter category, but I digress.
A recent Google Trends report came back with the definitive favorite junk food in the nation.
The most popular junk food in the country is Sour Patch Kids with seven states claiming it as their favorite. Close behind the sweet treat is followed closely behind by Animal Crackers and Kit Kats which both having five states calling them the best, according to reports.
Well, what is Iowa's favorite junk food? In my opinion, the answer proves that Iowans have amazing taste!
According to the data, the most popular junk food in the Hawkeye State is Oreos! We are the only state in the entire country that call this our favorite. So, everyone else has absolutely horrible taste.
Other notable Midwestern favorites include Starburst, M&Ms, Pringles, and Animal Crackers. Are any of those your favorite?
Stay up to date with everything going on in Eastern Iowa by downloading the free station app from your app store. Also, make sure to follow the station across all social media platforms so you can get all the news about what's going on in our neck of the woods.
Movies That Iowans Watch When They Feel Like Garbage
We all have a movie that no matter how many times we've seen it, we'll still sit down and watch it.
Fenelon Street Elevator
The steepest and shortest railway is in Dubuque.