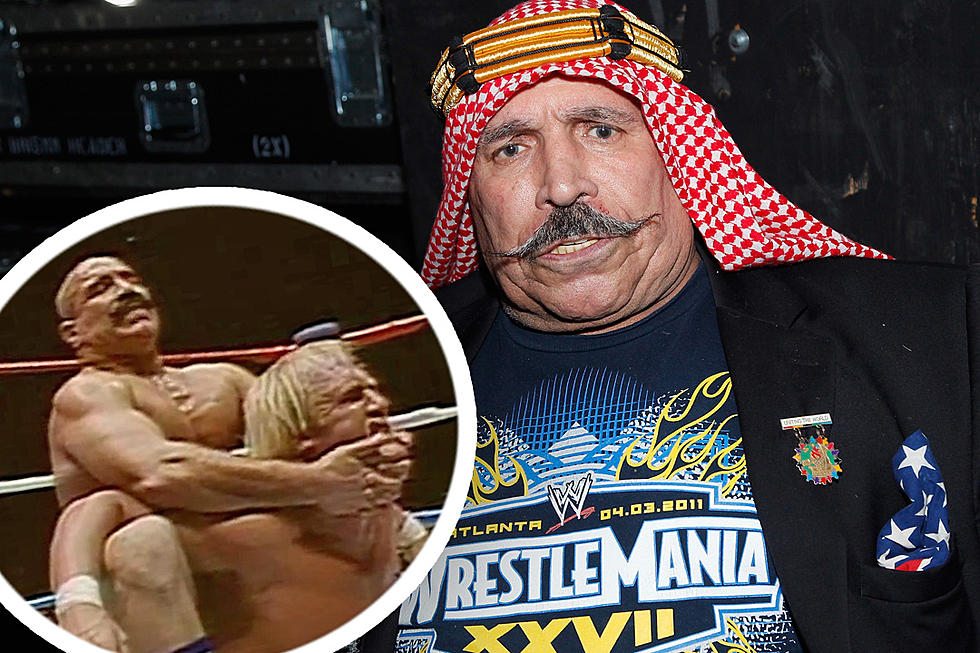 Wrestling's the Iron Sheik Has Died and the Tributes Are Stunning
Ben Rose, Getty Images
The Iron Sheik has died, and his longtime fans are waiting for a response from Hulk Hogan. The legendary wrestling champion's (real name Hossein Khosrow Ali Vaziri) death was reported on Twitter.
In an "if you know, you know" message, one of his Twitter followers expressed shock that the note didn't come in the first person. If you don't know, you'll understand soon:
Professionally, the Iranian-American wrestler was known for his mid-'80s WWF (as it was called then) matches, the camel clutch and the enthusiasm in which he embraced the "heel" role. Hogan was one of his bitter rivals, symbolizing what it is to be a "real American" at a time not far removed from the Iran Hostage Crisis (52 Americans were held in Tehran).
That attitude and an outward hatred of Hogan never let up. In fact, Sheik's final tweet before his death was on-brand.
"F--k the wildfires," he tweeted on Tuesday night (June 6).
Here is more from his feed. All were sent in recent days but it's believed the Iron Sheik didn't push send himself.
The Iron Sheik's cause of death has not been revealed. He has a history of drug use, and — like all professional wrestlers — more than his fair share of health problems. The 81-year-old's family would like him to be remembered as more than just a wrestler, however. A lengthy statement reads, in part:
The Iron Sheik was a devoted family man He cherished the love and support of his wife of 47 years Caryl, who stood by his side through thick and thin, offering unwavering encouragement throughout his life. Their bond was an anchor, providing him with the strength to face the challenges that life presented.
A who's-who of '80s wrestling icons like Mick Foley, Rowdy Roddy Piper, Jake the Snake Roberts and Triple H responded with meaningful messages:
The Iron Sheik fathered three children and had several grandchildren that loved "doting Papa Sheik."
"Respect the Legend," the announcement of the Hall of Fame wrestler's death reads.
The only thing missing is a note from Hogan.
R.I.P: Remembering Country Stars Who Died in 2023
Take a moment to remember the country artists, songwriters and other industry members we've lost in 2023.