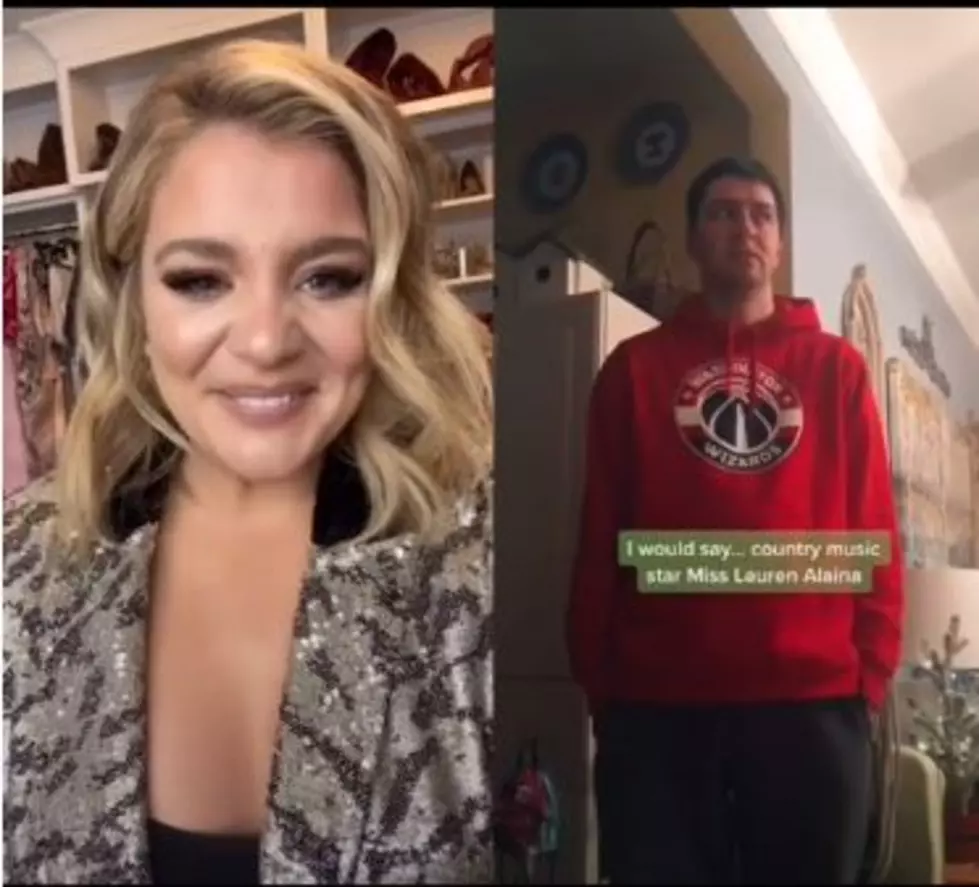 Lauren Alaina Makes Tik Tok Star's Dream Come True
TikTok/Lauren Alaina
If you needed some wholesome news, you came to the right place. I pretty much live and breathe Tik Tok right now. The only reason I got through quarantine was because of this stupid app. For those of you who might not be familiar with the app, Tik Tok is a video creating and sharing app. 
Quite a few videos by this sibling duo Britt & Ry-Guy, have gone viral. Ryan and Brittany are a brother and sister Tik Tok team that create hilarious and heartfelt videos. They tack on some of the classic video trends, and also address some of the perceptions of individuals with autism; a major focus for these two since Ryan himself is autistic.
A few of those videos have to do with a well-known K-Country star.
It all started with this video of Britt asking her brother which celebrity he would like to have for dinner. His sincere and sweet answers will absolutely warm your heart.
Ryan says he is a fan of Lauren Alaina, and on the day the initial video was recorded he had been listening to her all day.
"Plus she's super nice and she's also super sweet," he said in the video.
This was originally filmed in late 2020, and just last month there was a  development to the story.
Lauren Alaina duetted or responded to the video, and wrote out across the bottom of the video, "Ryan, you're my favorite."
Unfortunately Ryan didn't see this at first, so his sister had to wait until the evening to show this to him. Imagine holding onto that tidbit of amazing news for that long? His sister describes her excitement in this video leading up to the big reveal.
And it was a huge reveal. Their 2.3 million followers on the platform rejoiced in this amazing conclusion. But very few things can beat the moment when Ryan realized that Lauren Alaina saw the viral video.
His initial gasp when it hits him is probably one of my top ten favorite things that have come out of 2021 so far. When Ryan saw this message, "You're so sweet! I can't wait to officially meet you!" written out in the video, it was all over... 
As of right now it looks like they are setting up for some major collaboration or meeting sometime soon. The video below teases followers with the promise of a future collab and dinner. No matter what happens though, this still is a great story, and it's one that could only happen in 2021.
See Inside Garth Brooks and Trisha Yearwood's Malibu Beach House: