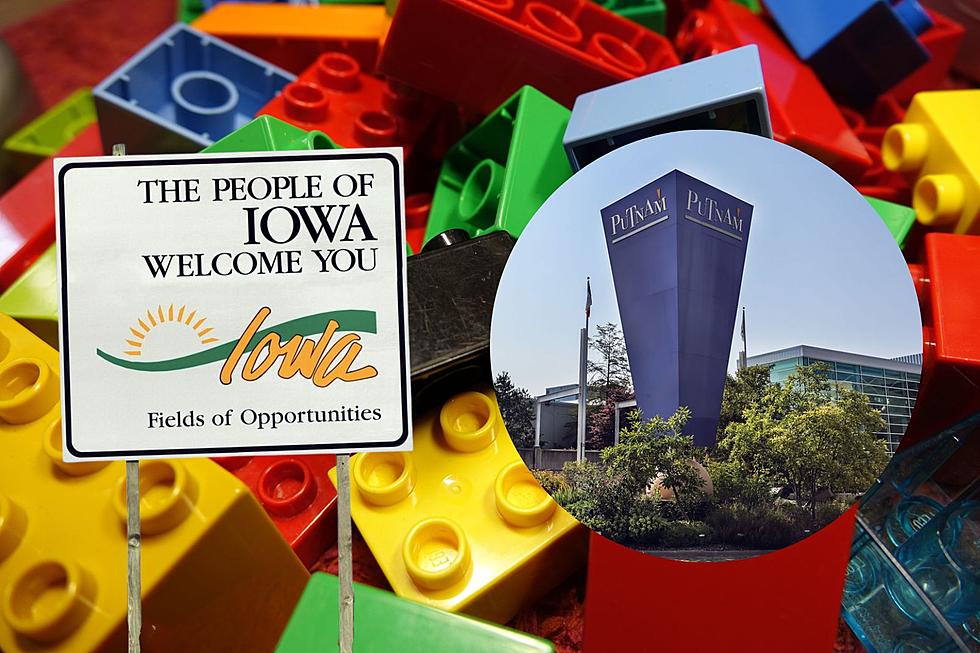 Popular Iowa Museum Hosting LEGO League Challenge This Month
Canva
If your kid loves LEGOS, science, math, technology, arts, or just having fun, then we have something for you. Once again, this popular museum in eastern Iowa is hosting a challenge for kids and it's going to be a blast.
The FIRST LEGO League Challenge returns to the Putnam Museum and Science Center in Davenport and registration for teams is open.
FIRST LEGO League Challenge returns to the Putnam
FIRST LEGO League Challenge returns to the Putnam Museum and Science Center in Davenport for the kickoff event on Saturday, September 16, 2023.
FIRST LEGO League Challenge teams, which are made up of youth aged 9-14, from Iowa & Illinois are invited to a free season kickoff event that is going to be a blast.
For the 2023 -2024 FIRST season, the FIRST LEGO League Challenge theme is MASTERPIECE which will shine a spotlight on the role STEAM (Science, Technology, Art, and Mathematics) plays in the arts and empower young people to design and build a world of endless possibilities.
The Kickoff provides a fun, interactive way to meet other teams, FIRST Volunteers, and share key FIRST LEGO League Challenge information to support all teams to have a fun and rewarding season of learning. Teams will receive innovation project guidance and insight from the keynote speaker and from local STEAM and Arts organizations.
An inspiring keynote will be delivered by Sam McCullum, the brilliant mind behind STEAM On Wheels. Breakout learning sessions will be provided on the key aspects of the FIRST LEGO League Challenge by other experienced FIRST teams along with a session for coaches and mentors. The field for the robotics challenge will be set up and supported by the State of Iowa FLL Program Delivery Partner and the QC Head Referee.
In addition, local art professionals and organizations will have displays to share their creative expertise and provide insights for the attending teams.
The event is organized by the non-profit Quad City Engineering and Science Council. Further information is available at: https://qcesc.org/quad-cities-first-lego-league-teamkickoff/ with links for teams, event volunteers, and art organizations to register to attend and support.
Eastern Iowa Home For Sale Has Amazing River Views & Man Cave
A home in Eastern Iowa that's for sale could be the ultimate summer paradise. The home is nestled in the bluffs along the Mississippi River in Clinton, IA. It has 4 bedrooms, 2.5 baths, a couple of fireplaces, and a man cave that will help improve your golf game. Take a look inside this beautiful home being shown by
Joy Jensen with Gateway Realty Group.
Drinks Will Hit 'The Spot' At New Bar In Downtown Davenport, Iowa
There's a new bar in downtown Davenport where the cold drinks, atmosphere, and friendly staff will guarantee to hit 'The Spot'. Katlin Rodriguez is the new owner of
The Spot Bar & Lounge
(226 W 3rd St) and her goal is to make sure everyone feels welcome while enjoying delicious adult beverages.