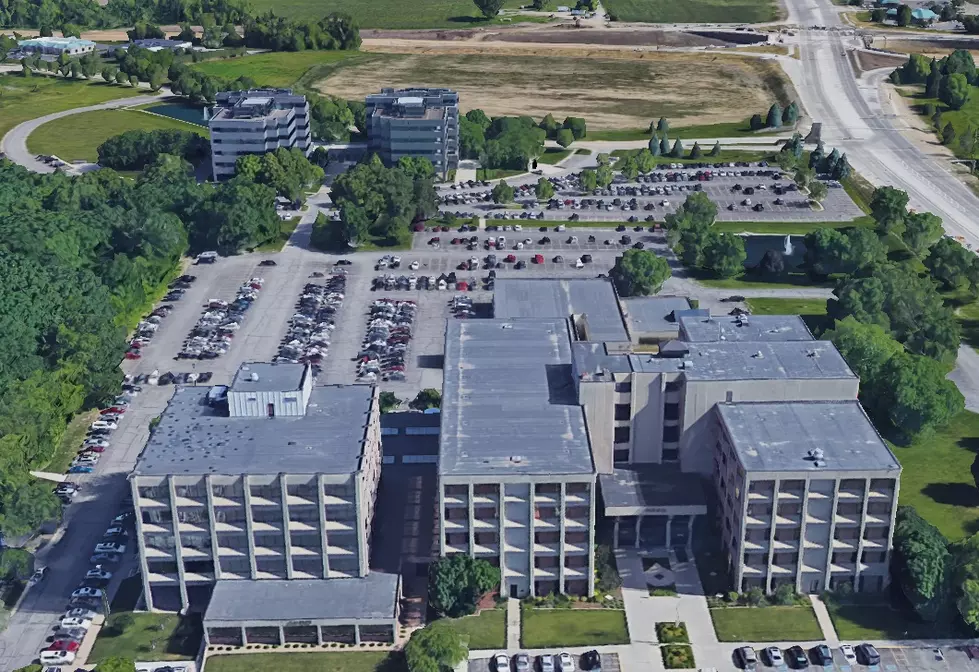 Six Cedar Rapids Office Buildings Being Sold
Google Earth
Six buildings in northeast Cedar Rapids that were once home to thousands of Transamerica workers are now for sale, along with a huge chunk of real estate that surrounds them.
The buildings, located at 4415 and 4425 N. River Boulevard Northeast and 4333 Edgewood Road Northeast, sit on the west side of Edgewood Road between Highway 100 and 42nd Street Northeast. All of Transamerica's approximate 3,800 workers in Cedar Rapids are now all together at locations in the 6300 and 6400 blocks of C. St. S.W., according to the Gazette. That makes the buildings, and land, expendable.
This news isn't surprising. The Gazette first reported in the summer of 2017 that Transamerica planned to sell at least some of their offices along Edgewood Road.
Coldwell Banker Hedges Realty lists the six buildings, which encompass 550,000 square feet of office space, and more than 50 acres of land, for $20 million. The sale was announced in a media release from Transamerica.
This isn't the first time AEGON, who acquired Transamerica in July of 1999, has sold property in that area. The Fountains development at the northeast corner of Highway 100 and Edgewood Road was once owned by AEGON. The Gazette says the same holds true for the Berthel Financial Center which sits on the southeast corner of Edgewood Road and 42nd Street Northeast.
Selling these buildings, and perhaps, more importantly, this land now makes a lot of sense. The opening of the extension of Highway 100 from Edgewood Road to Highway 30 has resulted in a huge amount of development in this area in recent years:
My guess is whoever ends up buying the Transamerica property won't be thinking about the use of all those office buildings, but instead more economic development. There's no hotter real estate spot in the city of Cedar Rapids.
Former Transamerica Campus Buildings For Sale