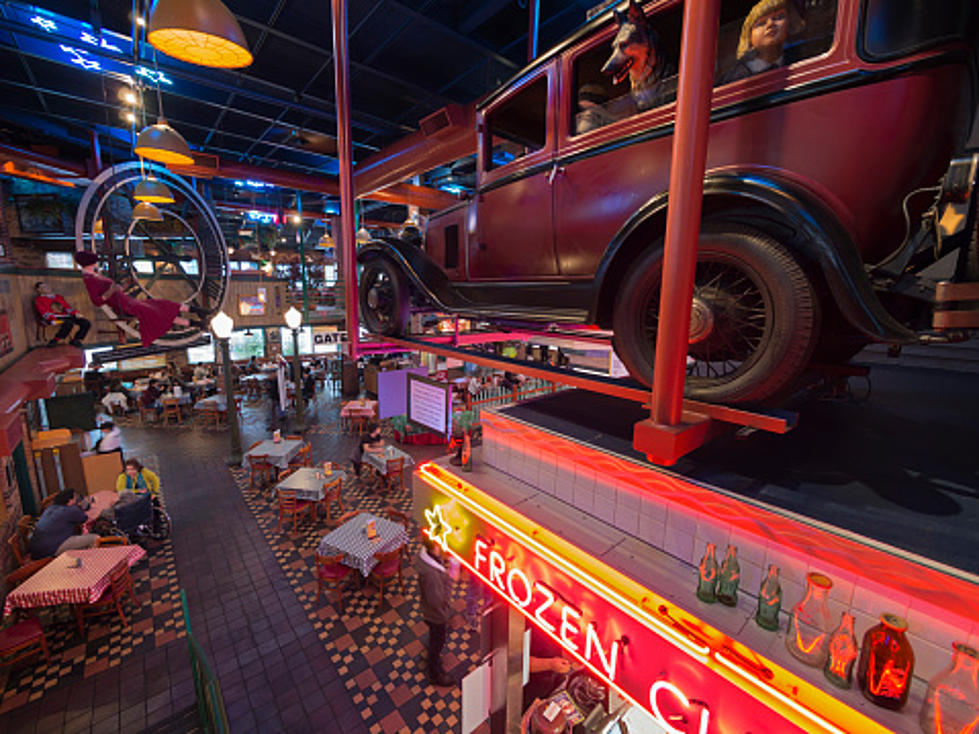 Portillo's Is Worth Nearly $3 Billion Dollars, Plans To Go Public
Getty Images
Judging by the popularity of Portillo's here in Rockford, I've got to assume at least half that $3 billion came from the Mulford Village Drive location. I know that my family is good for probably 3 trips to Portillo's a month.
Our biggest challenge at home is trying to get my mother-in-law to stop calling it Por-tee-yos. We're not there yet, but I figure that after another 30 trips or so she'll have it right.
But in all seriousness, reaching a value of almost $3 billion dollars tells us that Portillo's is doing something right. It's even more impressive when you consider that Dick Portillo got started in Villa park back in 1963 with an $1100 hot dog cart that had no running water and no restrooms. 
Fast forward to 2014, when Dick Portillo apparently got an offer that he just couldn't refuse and sold the company to Berkshire Partners LLC for a reported $1 billion. There are now 60 or more Portillo's locations, and the company employs around 5,000 people.
Now, Portillo's is looking to go public. If you're not familiar with the term, Investopedia.com defines it like this:
"Going public" refers to a private company's initial public offering (IPO), thus becoming a publicly-traded and owned entity. Businesses usually go public to raise capital in hopes of expanding. Additionally, venture capitalists may use IPOs as an exit strategy (a way of getting out of their investment in a company).
So, by "going public," Portillo's can sell shares of stock to the general public instead of raising money through private investors. Considering how much I've invested in the company (by trying to consume my own weight in Italian beef and chocolate cake shakes) I'll be waiting for my plush seat around the board of directors table.
Rockford's Three Most Criminally Overlooked Restaurants According To Yelp
50 Most Popular Chain Restaurants in America
YouGov investigated the most popular dining brands in the country, and Stacker compiled the list to give readers context on the findings. Read on to look through America's vast and divergent variety of restaurants—maybe you'll even find a favorite or two.